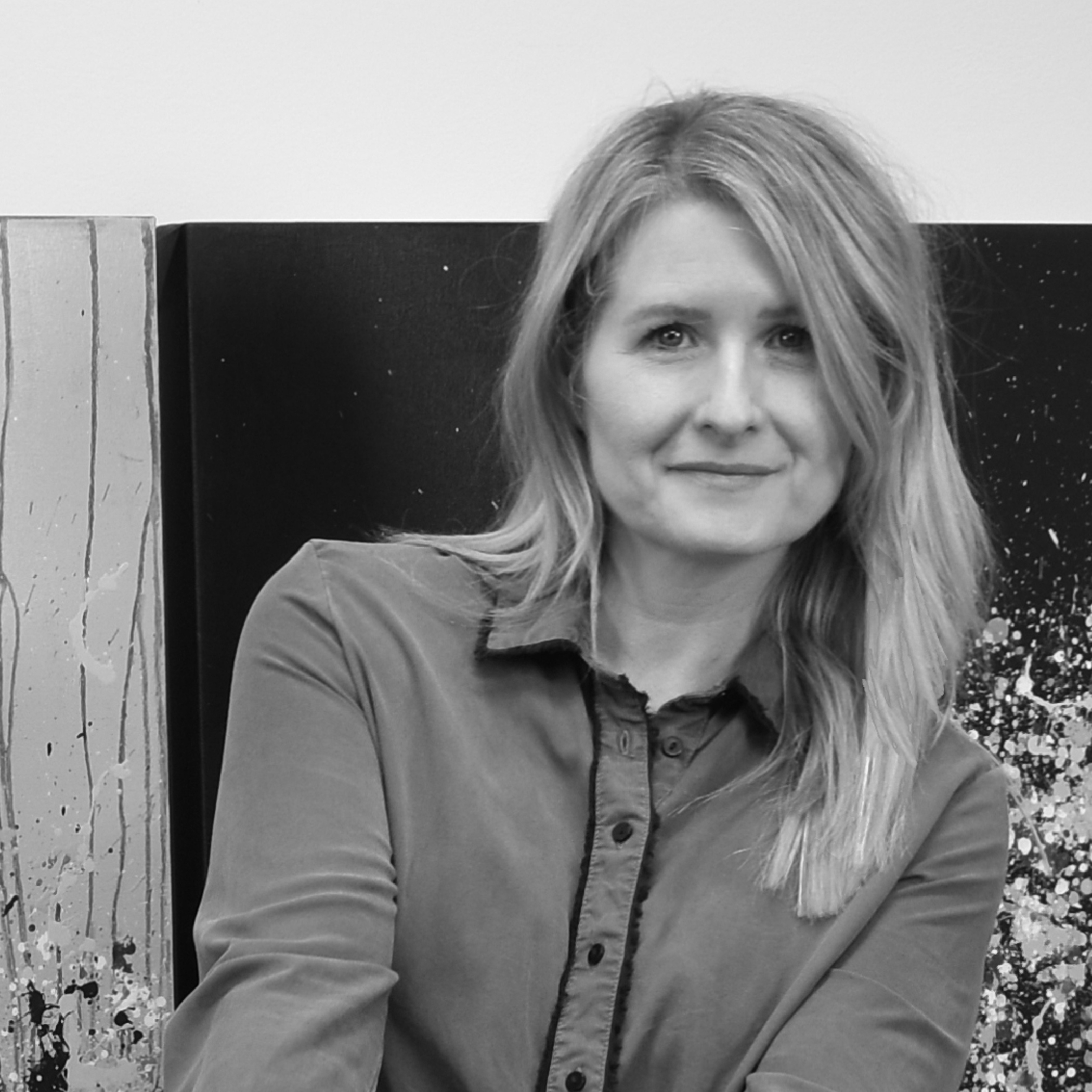 Born in Canada in 1970, Lisa Carney is an abstract painter from the Gaspé Peninsula in Quebec. Living and working today in Ste-Anne-Des-Plaines, the artist is a member of several arts organizations such as the Conseil de la Culture of the Laurentians and the Regroupement des Artistes en arts visuels du Québec.
A multidisciplinary artist
Growing up in a family of artists, Lisa Carney has been immersed in creation from a young age. A graduate in visual arts from the University of Quebec in Montreal, she is distinguished by a perfect mastery of different techniques in various mediums. Expressing herself through both pictorial creation and music, she has devoted herself fully to abstract painting for several years.
A tribute to the planet
Lisa Carney's artistic research is inspired by her love for our planet. Although she admits to being largely influenced by the landscapes of her childhood, the artist wishes to move away from the conventional landscape and immerse the viewer in an unusual universe. She paints in acrylics with an energizing color palette, and uses the dripping technique, creating a harmony between textures and colors to suggest plant life.
An accomplished artist
Lisa Carney has exhibited extensively in Canada, the United States, and France. Her works are among many private and corporate collections, including the Thérèse-De-Blainville Chamber of Commerce and Industry. Her work has been the subject of numerous publications and books and has been rewarded several times.